Pitch Black is a business competition designed to promoting entrepreneurship in diverse communities in the Midwest. The competition features local business owners and start-ups who are competing for a chance to win $10,000. Local and national speakers will share their entrepreneurial journeys at the event.
Join the MAC and Pitch Black in promoting entrepreneurship in the black and minority communities in Nebraska, and the Midwest. We need businesses and community partners like you, in order to make this happen.
The competition is open to for profit businesses, in any industry that meets the following criteria. Registrations open October 1, 2021 and close April 1, 2022.
1.
This competition is for emerging business owners with startups or new businesses. Business must be formed or will be formed in the state of Nebraska.
2.
Individual entrants or 51% of owners of corporate applicants, must be residents of the state of Nebraska. Business must be a for-profit entity.
3.
Individual entrants or 51% of owners of corporate applicants, must be members of an ethnic minority group.
4.
Business must submit their application before April 1, 2022.
Pitch Process - How it works
October 1st
Applications are open
April 1st
Applications are closed
May 6th
First round juding
June 9th
Second round judging
July 7th
Third round judging - 5 finalists will be picked to present at live event
August 6th
Finalists will present and three will be selected as winners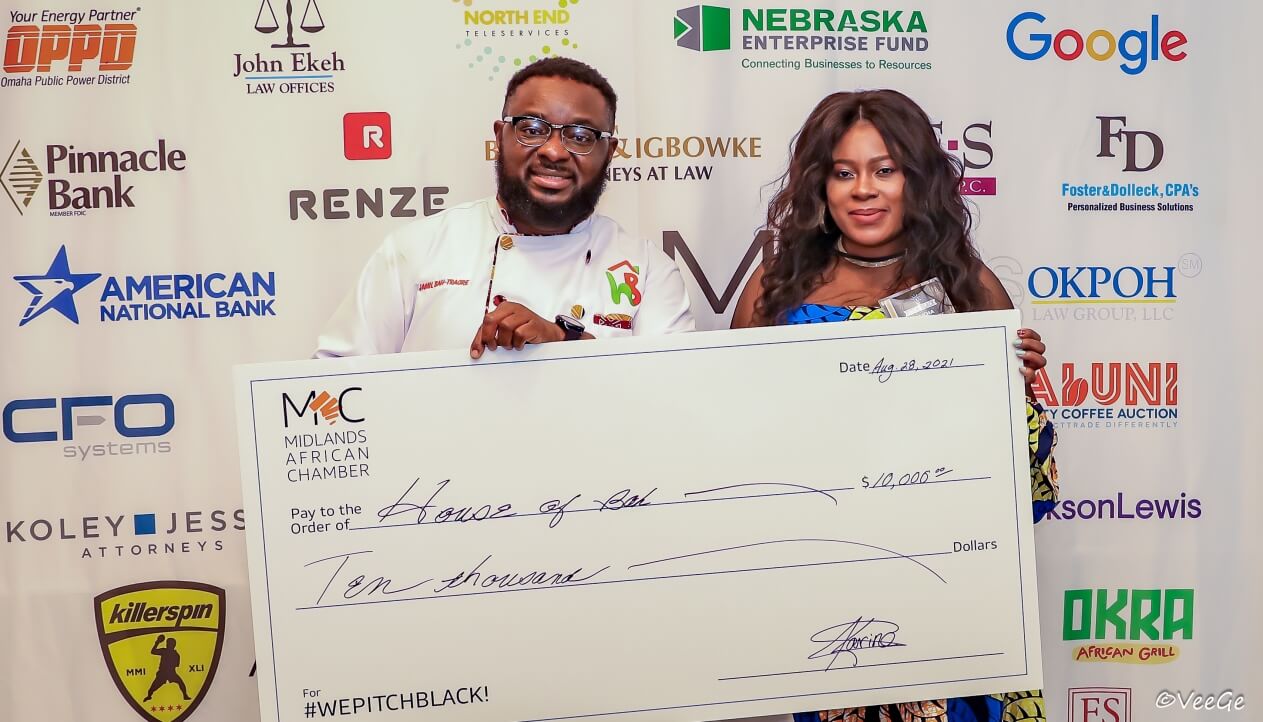 Curabitur et malesuada aliquet, arcu nec pede. Cras ornare pulvinar mollis, purus sit amet, neque. , sapien quis libero. Praesent vitae fermentum augue. Cum sociis natoque.

Tortor orci luctus id, odio. Morbi sed neque. Class aptent taciti sociosqu ad litora torquent per conubia nostra, per conubia nostra, per inceptos hymenaeos.

Aliquam tempor lorem. Maecenas nisl neque vitae libero malesuada augue a luctus congue, lacus at urna sem volutpat ut, tempus ut, condimentum enim dolor gravida pulvinar interdum.
For sponsorship, partnership, volunteer opportunities, and other inquiries, please use the contact form below.
---
(402) 858-2020
info@wepitchblack.com
"*" indicates required fields